Engineering / R + D + i Department
All our products are designed entirely by RM SERTEC IBÉRICA staff, with our engineering department being responsible for the design of machinery and production lines. In this way we can adapt our products to customer needs, offering a high degree of flexibility and experience.
Our goal is to maximize the level of satisfaction of our customers, who obtain high quality food products, economically profitable and respectful with the environment .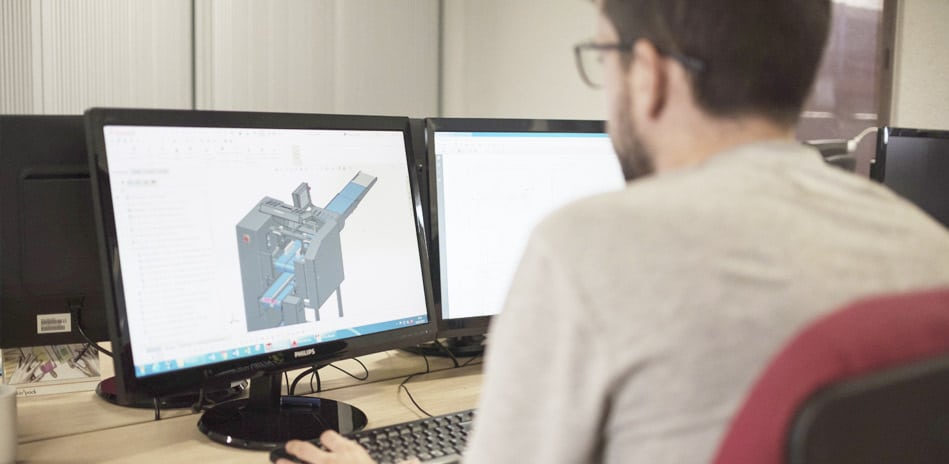 Specialized technical service

In any moment, in any place
Our large team of qualified and specialized professionals (electrical, mechanical and programmers) make up the Technical Assistance Service, through which we cover all of Spain and the rest of the countries. We also have the direct collaboration of our representatives.
We have preventive maintenance plans for our machines and lines as well as operator training plans, thus ensuring the correct operation of the equipment and the client's peace of mind.
With the aim of minimizing the downtime of our clients' equipment, RM SERTEC IBERICA has a warehouse that manages high turnover references for deliveries in 24 hours for materials in stock and with express service for emergencies.
Additionally, together with the technical information of the machine, we provide a list of recommended spare parts based on the working hours of the equipment.